Our Team
Meet Our Staff!
The word "staff" is perhaps a little misleading, because this is definitely not a paid position. The people on this page have dedicated a great deal of their time to help people in the SPD community. Get to know us. Who we are, why we're here, and more!
Michelle Morris - Dreamer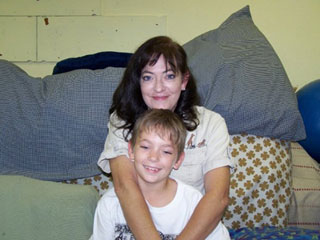 Our Founder, Chief Administrator, and Support Group Administrator
Started SPD Parent SHARE and SPD International in 2005
SPD Support Host for Homosassa, FL
Parent of an SPD Child, Adult with SPD
She is the mother of six children, the youngest of which, Michael, was diagnosed with severe SPD at the age of 3. Michelle has since dedicated pretty much everything she has to the cause, reaching and changing the lives of literally thousands and thousands of people. Her contributions, especially in her writings, support, advocacy efforts, and love continue to reach people to this day. She founded SPD Parent SHARE in 2005, and has been running the affiliated support groups since before she even started SHARE. Her legacy is continued through this site, as well as the many other places on the internet and her community where her words can be seen.
Daniel Travis - Dan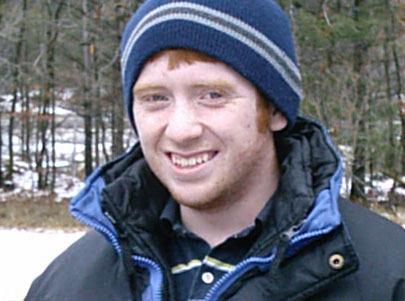 Our Chief Administrator of Online Operations, Support Group Administrator, and Site Administrator
Joined in 2008 as International Host Manager
SPD Support Host for Ypsilanti, MI
Adult with SPD
Daniel is the founder and owner of SPD Life and its online groups. He is the current Administrator of the SPD Support International Host Network. He is also a freelance writer and a college student. He is diagnosed with a fairly severe case of SPD, and dedicates his time to helping others who suffer from it and those who care for them. He is also the webmaster and designer of SPD Life and SPD Support, as well as the redesigner of spdinternational.org and spdparentshare.com.
Bev Isaacson - bevers
Our Manager of Host Relations and a Support Group Moderator
Joined in 2008
SPD Support Host for Nelsonville, WI
Adult with SPD
Bev helps moderate a number of the SPD Support groups, as well as the SPD Life group, and is also a Host for SPD Support, where she is Manager of Host Relations. She dedicates much of her time to supporting SPD sufferers and their families. She has a significant case of undiagnosed SPD and has been diagnosed with mild Cerebral Palsy. She is a wonderful inspiration for all that know her.
Rosemary Dunn - busymum
Our International Host Manager and a Forum Moderator
Joined in 2006
SPD Support Host for Winston Hills, Australia
Parent of an SPD Child
Our Site Co-Administrator
Joined in 2010
SPD Support Host for the Netherlands
Adult with SPD
A Site Moderator
Joined in 2010
SPD Support Host for Florida
Adult with SPD
Anna Letaw - aletaw
A Forum Moderator with Dietary Focus
Joined in 2009
SPD Support Host for Maryland
Parent of an SPD Child
Former Staff
We would like to thank the following people for helping us out dearly in the past and helping to make us what we are today. We couldn't have done it without them!
Erin Johnson
Former International Host Director
2008-2011
SPD Parent SHARE Host for New Hope, MN
Adult with SPD
Erin helped moderate a number of the SPD Parent SHARE support groups, as well as SPD Life and SPD College Life. She was our International Host Director and conducted monthly SPD support meetings in her area. She has been diagnosed with a significant case of SPD, and also has ADHD. She wasn't diagnosed until she was an adult, and is living proof that adults can improve with therapy, even if they start late. She may return. We wish her the best.
Heidi Roy
Former Administrative Staff Member
2007-2010
SPD Parent SHARE Host for Puyallup, WA
Parent of an SPD Child
Carolyn King
Former Administrative Staff Member
2005-2006
SPD Parent SHARE Host for Florida
Parent of an SPD Child